Amil Care Conditioner 500 ml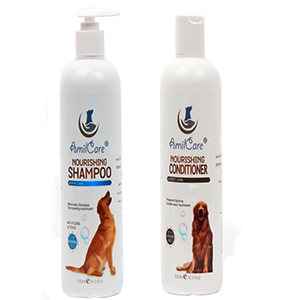 Amil Care Conditioner 500 ml
* For adult dogs.
* Rich in Vitamin A & E

* * Instructions for use :

1. Wet dog's coat thoroughly with water and rub conditioner into coat starting with head.
2. Keep out of dog's eyes.
3. Work backward from head to tail until coat is completely coverd with foamy lather.
4. For best results let stand or continue to massage in for 5 minutes.
5. Rinse and towel dry.
6. Repeat weekly ( if necessary ).

* Made in EGYPT.
---
---
100% Original
14 Days Return
Cash on delivery
---